November 27 – December 20
The Firehouse Foodfight is a collective effort combined with a creative competition that is staged to rally the members of the fire department along with the local community to support local families in need.
Food Items
1 pound
food & personal care items
25 points
We are not asking the crews to count the items prior to the pickups for this year's event. Loaves & Fishes will be helping us by keeping the items separated while en route to the scales. They will be logging the pound totals per station for us.
Winter Clothing
100 Points for every Gently Used Coats & Jackets
50 Points for every hat, scarf, or pair of gloves/mittens
Clothing items will be distributed jointly to the families in need at Indian Prarie School District 204, Hesed House and Sharing Connections.
Community Partner Sites
500 POINTS FOR EACH PARTNER SITE
Any business, church, school or other organization recruited to host an additional collection site will result in a 500 point bonus, as well as the points for food collected at that site. Crews are responsible for logging food item count at secondary sites.
Adopt-A-Family
ADOPT-A-FAMILY | 5,000 POINTS FOR EACH FAMILY
This aspect of the drive is in partnership with Indian Prairie Parent's Council & the Indian Prairie School Dist. 204 in support of their Winter Wishes Program designed to support homeless families in the district. Adopting a family amounts to a total of $150 in gift cards from a specified listing. Please find listing and details below.
Competition Details
This year's competition revisits the original format, pitting stations vs stations to see who can rally the most support.
All stations and the admin office will work to see who can collect the most donated food, personal care items, and winter clothing items. We will again welcome the recruitment of community partners as secondary collection sites. We are also supporting the adopt a family program. Our beneficiaries include:
Loaves & Fishes Community Services
Indian Prairie Parent Council's Holiday Giving Program 
Family Focus
Food & Personal Care Items Goal
Questions?
NPFFC Contact: Phil Carmody
Email: philcarmody@npffc.org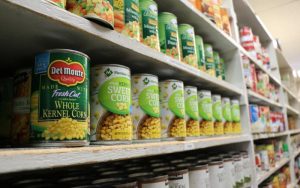 Food & Personal Care
Follow the link below to find the 'Most Needed Items' list for food and personal care items. Items will be donated to Loaves and Fishes Community Services whose mission is dedicated to providing healthy food and impactful programs to promote self-sufficiency.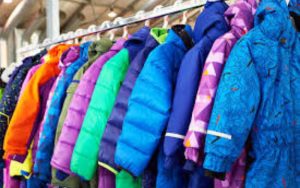 Winter Gear
We are collecting new or gently used coats, jackets, hats, gloves, scarves, mittens, boots. Infant sizes thru adult 3XL will be accepted. Collections will be donated to Family Focus in effort to support their goal to nurture children through the model of family support.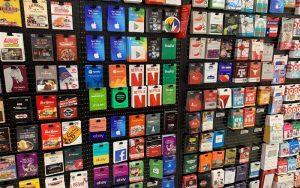 Adopt-A-Family
We are partnering with Indian Prairie Parent's Council and Indian Prairie School District 204 to help support their Winter Wishes Program by collecting gift cards to assist under-resourced families that face hunger and homelessness. The district supports more than 148 families. Gift cards should be purchased in $25 amounts. $150 amounts to adopting a family.
The food fight is a perfect opportunity for firefighters to give back to the community that we serve and that gives us the opportunity to do our duty.  Each year the men and women at station 2 come up with new ways to produce bigger numbers. We do this out of pride and because of our competitive nature.
Often, people give me a hard time saying that they are going to beat us or that someone else is going to give us a run for our money. I tell them all the same thing, GOOD!  I would love for another station or group to wipe the floor with us and our effort because the people in need will do that much better this year.
In the end, this program is all about relationships.  Getting out and talking to people and giving them an opportunity to contribute to something bigger.  If anyone would like to take our wonderful trophy I can tell you how to do it! Get out and talk to those we serve and explain how we can work together to make a difference.
One of the ways that our crew gets involved with the collections is to pool funds among the members of the crew to put toward some of the most needed items. So instead of how we used buy Christmas gifts for each other or the officer, now we put that money toward this effort and we all feel good about it.
Our crew likes to pile our efforts into purchasing a large cache of items from the most needed items list. We love the event and helping out these great causes in a very specific way. We make it a tradition to take a trip to Sam's Club to purchase the items and then drop them off at Loaves and Fishes directly. It feels great to know exactly where our contribution goes and what it does to help struggling families.
Big Impact
This event was started in 2016 as a food drive for one beneficiary organization. Since then we have grown and added the reach to include multiple beneficiaries and multiple types of collections.